Click the image of the item to purchase from nadsdabs.com
By purchasing 420autism apparel you are supporting the 420autism Mission and helping families across the country.
Through community support like yours, 420autism has managed to be present and lobby at the Colorado Capital and on April 2nd 2019 the Governor signed a bill to allow autism to be a qualifying condition for medical cannabis.
Now our work is needed even more. Now that cannabis can be used to manage autism legally, we have an influx of families that are uneducated in proper use, dosing, strains, mode of administration, and much more.
420autism is dedicated in helping these families so they can experience the life-changing miracles that are possible without the scary trial and error and unknown situations that we've experienced through our journey.
420autism is also dedicated to helping families during times of need. When a loved one gets sick and can't work, 420autism has made donations to help them out. When a car breaks down and there's an important medical visit that needs to take place, 420autism has provided transportation. These are just a few examples.
With your donations we can continue to help families within our community to keep our community going, and to help our kiddos not only understand their community, but to thrive in it.
420autism thanks you in advance for any support you provide.
P.S. If you want to make a donation to 420autism without purchasing any apparel, click the "Donate Now" button in the upper right of this screen.
P.P.S. 420autism is not a federally recognized non-profit, 501(c)3, but is a registered Colorado non-profit. We do this by choice so we can actively participate in political movements.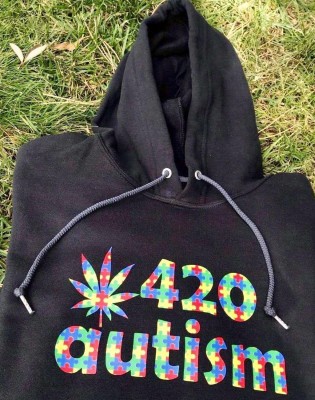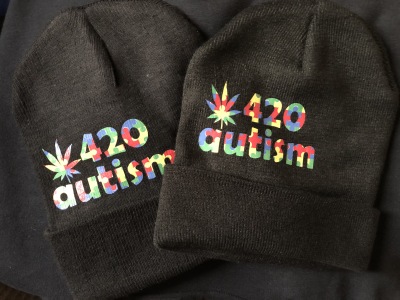 420autism, Inc. owns the copyright for all art and has authorized Underground Print Shop to reproduce our image. Any printing or duplicating by anyone or sold anywhere other than nadsdabs.com is not authentic or legal.
COOKIES!!   COOKIES!!   COOKIES!!   COOKIES!!   COOKIES!!   COOKIES!!
nadsdabs Chocolate Chip and Oatmeal Raisin cookies have a long history of being one the highest quality made cookies, and the people's reviews over the years prove this.
Made locally in Colorado with all-natural ingredients and full of love, this exclusive offer is for a limited time only. 


Fundraiser: All proceeds go to 420autism to help families in times of need. 420autism is also dedicated to spreading knowledge about using cannabis to manage autism and helping families within the community during times of
need.

Chocolate Chip Cookie Ingredients:
​White Wheat Flour (enriched), Sugar, Brown Sugar, Chocolate Chips, Eggs, Butter, Salt, Vanilla Extract, Love.
Oatmeal Raisin Cookie Ingredients: 
​Oatmeal, White Wheat Flour (enriched), Sugar, Brown Sugar, Raisins, Eggs, Butter, Salt, Cinnamon, Vanilla Extract, Love. 
Copyright © 2016 420autism, inc.
All rights reserved.